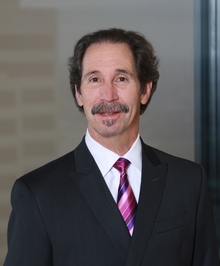 PRACTICES
Banking, Commercial Lending, and Creditor's Rights
Bankruptcy Representation for Creditors
Business and Commercial Litigation
EDUCATION
J.D. Capital University, 1978
B.S. State University of New York at Buffalo, 1975
ADMISSIONS
Arizona, 1978
U.S. District Court, District of Arizona
Ronald M. Horwitz
Shareholder
CONTACT INFORMATION

V-Card
Ron has practiced in the area of creditors' rights for over forty years. His client list includes national and regional banking institutions, mortgage lenders and servicers, commercial and consumer finance companies, equipment lessors and credit unions. He has extensive experience in bankruptcy, collection and foreclosure law, title related real estate issues and loan workouts. His experience has been derived from handling thousands of consumer and commercial collection cases and conducting thousands of foreclosures, both judicial and non-judicial. Ron is extremely well versed as to Arizona's anti-deficiency statutes and utilizes them to maximize the ultimate recovery for the client. He also has vast experience in handling excess sale proceeds, deeds in lieu of foreclosure, deficiency and guarantor actions and representing creditors in bankruptcy matters.

During his career, Ron has assisted many clients with the recovery of collateral through both pre and post judgment replevin actions, as well as collection of both secured unsecured debt. He has also testified as an expert witness and lectured on various issues involving creditor's rights and secured transactions.

These are many business and personal situations where having a bankruptcy filed is the worst solution for both the creditor and their borrower. Through skillful negotiation and win-win strategies Ron looks to craft viable workouts of problem loans to avoid, if possible, having the debtor file bankruptcy. As every situation is unique, Ron's workout expertise is invaluable. In the event the borrower or guarantor files for bankruptcy protection, Ron has represented creditors in the bankruptcy courts for the District of Arizona for over forty years.

Additionally, Ron is a member of the Arizona Trustees Association, the Arizona Financial Services Association, State Bar of Arizona and Maricopa County Bar Association.